<![if !vml]>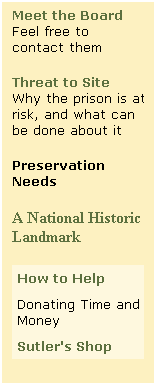 <![endif]>About the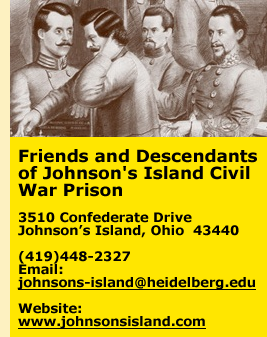 FDJI
The Friends and Descendants of Johnson's Island Civil War Prison (FDJI) are dedicated to the preservation of the Johnson's Island Prisoner of War Depot located in Sandusky Bay, Lake Erie, Ottawa County, Ohio. Our mission is to preserve and maintain this National Historic Landmark for present and future research, educational, and interpretative uses.

A National Historic Landmark
The National Historic Landmarks program was established in 1935 and expanded by the National Historic Preservation Act of 1966 by the U.S. Congress, charging the Department of Interior (National Park Service) to designate nationally significant historic sites. National Historic Landmarks (NHL) possess exceptional value or quality in illustrating and interpreting the heritage of the United States. The Johnson's Island Civil War Prison (official NHL name) was designated in June, 1990 as a National Historic Landmark, denoting the entire island as a landmark. Johnson's Island is one of only 66 NHL's listed in Ohio.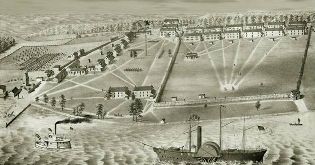 History of the Camp
Johnson's Island served as a Prisoner of War depot for Confederate Officers from April, 1862 through September, 1865. During that time, over 10,000 Southern officers found themselves confined on the island. The Confederate Cemetery on Johnson's Island (the only area publicly owned) contains 206 tombstones commemorating the over 300 prisoners that died while imprisoned here. Prisoners from battles throughout the war ended up imprisoned from weeks to years on Johnson's Island. The archaeological site of the prison compound and fortification walls from two fortifications represent the main preserved features of the prison. (For more on the history of the camp, click here.)

Preservation, Research and Education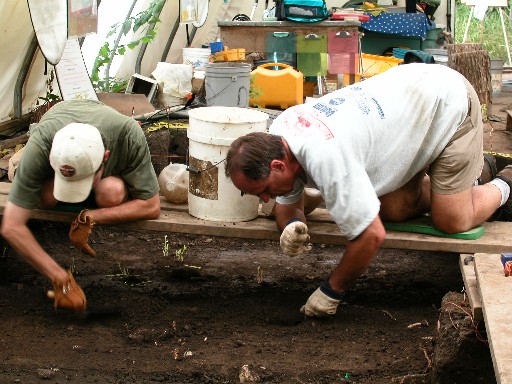 The Friends and Descendants of Johnson's Island Civil War Prison (FDJI) are committed to secure as much of the prison compound and fortifications (currently approximately 17.1 acres) either through direct acquisition or by preservation easements. Acquisition and maintenance of the Prison Compound and Fort Johnson are of immediate concern and will be the main focus of the FDJI for the first two years. FDJI recognizes the great historical and archaeological research ongoing and is dedicated to continuing these activities. Educational goals include the continuance of the Experiential Learning Program in Historical Archaeology through Heidelberg College for primary and secondary school students, the Summer Archaeological Field School for undergraduate college students, and various adult continuing educational programs including teacher workshops. Interpretative goals, a very necessary part of this groups mandate, will be undertaken in consultation with the property owners of Johnson's Island ensuring maintenance of all property rights.